This post contains affiliate links and I receive a commission if you visit a link and buy something on my recommendation. Purchasing via an affiliate link doesn't cost you any extra, and I only recommend products and services I trust. All opinions are my own.
Last Updated on March 7, 2021 by Tamara Bee
What To Do In Paris For 3 Days
(& The Start Of My Road Trip To Africa – 30K Miles!)
3 Days In Paris: Travel Podcast Episode 2
Welcome to Episode 2 of Many Roads Travelled : (Solo Female) Travel podcast …Let the adventure begin!
Did you miss episode 1? If so here it is!
The travel podcast that takes you on epic road trips around the world via public transport or hitching!
So if you love travel & adventures then come along for the ride!
This series is about my 16 month, 30k mile road trip from Europe to Africa (Paris to Cape Town) way back in 1993/94!
Not to worry though as I give you up to date tips throughout the episode.
What Is This Travel Podcast Episode About?
We start in Paris, France on January 17th 1993 for my 30,000 mile road trip to Africa.
In this episode I describe what you can do in Paris for 3 days : Where to go in Paris, what to see in Paris, how to get around and what not to do in Paris!
If you are looking for things to do in Paris then check out these sweet ideas.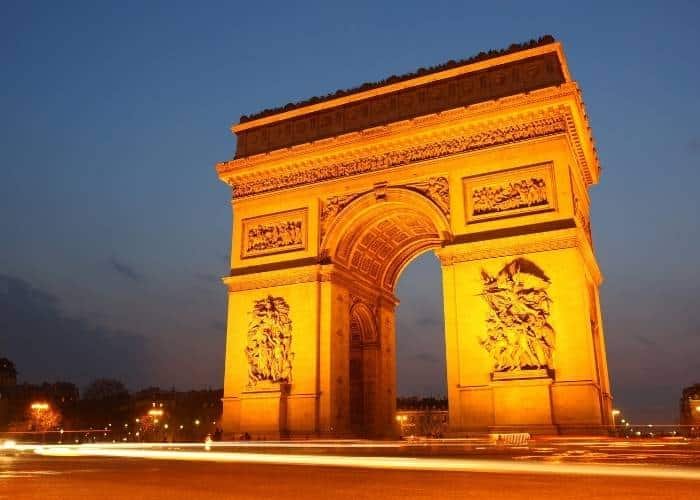 Best Things To Do In Paris For 3 Days (& what I did) :
We then took the night train to Nice where we spent a couple of relaxing days as well as a quick stop in Monte Carlo-the playground of the rich!
At the end of this episode we have covered just over a 1000 miles!
VIDEO : What To Do In Paris For 3 Days
What Not To Do In Paris!
Places to Stay In Paris (much better than our very noisy pensione!)
Jim Morrison Serenaded Us To His Grave In Pere Lachaise, Paris France
Subscribe To My Travel Podcast (So you don't miss a step along the way!)

Raw Transcription For What To Do In Paris For 3 Days (Travel Podcast Episode 2)
Click Here For Full Transcription
[0:00:01-0:00:06] You're going where? You're doing what? Are you crazy at Aunt Tam? [0:00:13-0:00:56] Make sure you subscribe…Thanks Shae. Are you interested in traveling? Are you a solo female traveler who would like some tips and inspiration about travel? Or like Adventure travel? Hi I'm Tamara and that is what I want to do for you, is take you on the road with me from the comfort of your chair or bike or car or wherever you may be. I am going to start with my 30,000 mile road trip to Africa way back in 1993. So before the internet, Google Maps and cell phones when travelling really meant you're traveling on your own. Alright without further Ado, let's hit the road. [0:01:07-0:01:53] Welcome to episode 2 and today's the day that we hit the road. We're going to be going to Paris, gay Paris! First thing- I just want to say thank you so much for listening. You obviously have amazing taste! lol. A couple of things I just want to clarify in my last episode of the intro and the backstory which I forgot. Hey, I'm new to this podcasting thing, so the hopes are I get better with time and practice makes perfect.First thing is I didn't include my flights in the 30,000 mile road trip. So there's only two the start and the end so we flew from Toronto to Paris. [0:01:54-0:02:43] And then I flew from Nairobi to London 16 months later. Another thing is when I left for this trip. I had no idea that, I thought I was going to be gone for 6 months. I ended up being gone from almost 22 years. So that was a bit of a difference and I also didn't think I'd be traveling that length of time or distance because I ended up going all around Lake Victoria and then I also hitched solo backup from Durban to Nairobi. So just remember, this is January 93 where on the 17th. And yeah, like I said we didn't have a clue what we were doing we [0:02:45-0:02:49] didn't have a guidebook for Europe or [0:02:50-0:03:24] the Middle East… we had no idea how we were getting to Africa..it was pretty nuts. I tell you it's so much nicer when you can just Google stuff now. It's much, much easier! And the other thing I want to clarify is, I mean my podcast is called Many Roads Travelled: Solo Female Travel and I did leave cuz like I said it wasn't my idea this trip, you will have to catch the intro for hearing but not but [0:03:25-0:03:40] So I left with my friend Casey who I hadn't seen for five years either and is hit repeatedly hit for like a year. So I thought I know. Yeah, he's got you know, he knows how we're getting Africa. He knows we're going to be staying in Europe and all that stuff. No. [0:03:42-0:03:50] And also he bailed on me after a few months. I don't really want to tell you when cuz I kind of want to keep you interested and [0:03:51-0:04:08] you know kind of think of the podcast as a kind of an audiobook really, and I'm just taking you on the travels to see what it's like traveling as a female traveler, but also to show you what travelling was like back then and to see how much it has changed back from the the 90s to now. [0:04:10-0:04:14] Okay, so I think that sums up everything I want to say in the intro that I didn't. [0:04:16-0:04:58] Oh & also the rest of my my traveling I mean except for long weekends or week long trips with friends and partners the rest of my big solo trips have been solo, so I just didn't want to mislead anyone especially my fellow female solo travelers (shout out!), ok so hopefully that's clarified things. So let's crack on!
We left Toronto to Paris on the flight with Air France, of course I didn't sleep cuz, still to this day I never sleep on planes and we got to Paris. I think it was like around 7:30 in the morning. [0:04:59-0:05:26] And like I said, I thought Casey kind of knew some stuff like even just the area where we could find cheap accommodation…nope! So remember it's January 1993 -snow… cold. Oh my gosh, we ended up walking around for at least 4 hours with our packs on & my pack probably at the time weighed just under 20 kilos. [0:05:28-0:05:56] So was not light, because we have to have clothes for summer, for winter, tent, cooking stove, sleeping bag. You name it.. we had it! So we finally after walking around a million arrondisements we found a cheap place cuz again we're on a budget. I mean ideally we wanted to spend 25 Canadian a day, but we knew in Europe that was impossible. [0:05:58-0:06:16] Impossible!. So I think probably in Paris we spent about CDN $100/day easy. I just looked up the average budget for going to Paris now and it's like $180 US dollars a day. [0:06:18-0:06:46] Yeah, bit different. All right, so we get our place which it's pretty much a shit hole. But it was cheap about $14/night each 4 hours finding it! Oh my gosh. No sleep. I was exhausted. So we basically crashed for a few hours of. Although, honestly, it was like a herd of elephants were staying in that hotel. It was so noisy…ridiculous! [0:06:47-0:06:59] So we didn't do too much that day obviously. We grab some baguettes & fromage (cheese) as you do and some red wine cuz agian we were trying to keep costs as low as poss. [0:07:00-0:07:09] We just had a little bit of a walk around and my looking in my diary on my first day, I wrote [0:07:11-0:07:29] "Well, I don't think too much of Paris. It reminds me of Montreal – French and expensive". I think I was tired. All right, so here's my 3 day intinerary of Paris which you could do this intinerary as well, so we saw mostly everything we wanted to see in Paris and you could do it in three days although we were hustling. [0:07:31-0:07:38] And use the Metro which is you know, I would recommend cuz it keeps the cost down. [0:07:39-0:08:39] So Day 1 we grabbed some Crepes for breakfast as you do and decided to head up to Versailles, it's about between 40 and 55 minutes either drive or the train I'd recommend getting the train and it's beautiful. It's on this hill and Louis XIV built it in 1631 and it's absolute beautiful. I mean things you have to see for sure are the Hall of Mirrors, the Opera House and the Chapel. We spent about a couple hours walking around there and you know coming from Canada and remember I was only 23 at the time. Canada it's a beautiful country still one of the most beautiful countries, I think in the world, but we still don't have a lot of like history as in buildings obviously we have history with the [0:08:39-0:08:53] Native American Indians, but not for buildings. So going to Europe for the first time. I think probably most Canadians and Americans would agree, it blows your mind of how old these buildings are. [0:08:57-0:09:23] And I definitely had never seen so much gold in my lifetime. Like the Hall of Mirrors there's gilded gold everywhere and obviously a lot of mirrors. Yes I highly highly recommend Versailles. So after a couple of hours we jumped back on the Metro & we learned a little Parisian trick of jumping the metro gate so you didn't have to pay, we were really impressed with ourselves. [0:09:25-0:10:23] And of course we hit the Eiffel Tower next to the Arc de Triomphe. We didn't go up to the very top of the Eiffel Tower again just budget but we did go to the first level and it was It was kind of evening by then and it's just so beautiful. I mean the Eiffel Tower now you can there's a whole range of prices if you walk up or which level you go to so I'll have all that information and more details about things like this on my website manyroadstravelled.com . If you are listening to this today, give me a couple days to get the blog posts up. I'm just not quite as organized as I would like to have been. Okay. So yes Eiffel Tower obviously it's definitely a thing you need to do. Nowadays, for a lot of the things you want to see and do to in Paris or other big cities in Europe. [0:10:25-0:10:43] Ypu can get passes or you can also book online so you can jump the queue. Again that wasn't an option for us, I mean the internet wasn't even available back in 1993! And the Arc de Triomphe is right there so that's another bucket list ticked off. [0:10:44-0:11:09] And then the rest of the day I think I was kind of our day and then we grabbed, again another way to save money is we just grabbed some baguettes & cheese. Not great for the fruit and veg, but hey ho although we are getting lots of red wine so we're getting our grapes through there! lol We picked up a couple of bottles & just went back to our crazy hotel. [0:11:11-0:11:23] I called it a night but it was a full on day. We did a lot of walking. All right, so the second day was another full on day. We went to [0:11:25-0:12:03] the Musee D'Orsay which was built in 1898. It was an old train station and I just loved it. The building itself was amazing, but there is lots and lots of big artists there like Van Gogh, Manet, Dugas and Chegal. At the time the Whistler's Mother the very famous painting was there, I didn't really see the big deal, but hey I don't really know much about art especial;y back then but I have definetly seen much more art since then. [0:12:07-0:12:42] Yeah, we just walked around like it was my favorite museum, it's actually one of my favourite museums ever! We did go to the Louvre to see the Mona Lisa. See I prefer the Musee D'orsay over the Louvre myself personally. The Mona Lisa is tiny, i was like that's it? I mean it's beautiful, but it's very small and nowadays, I'm sure there are like three hundred tourists in front of the painting. So I don't even know if you can see it. [0:12:45-0:12:48] Yeah, so my recommendation is the Musee D'Orsay. [0:12:50-0:13:02] Then we went to oh my gosh, I actually so on our way to Champs Elysees, which is like the big Boulevard which is full of really rich like well not rich but expensive stores. [0:13:04-0:13:43] So we are still doing our little Metro trick of jumping the gate but our luck ran out and we got busted by the metro police. Oh my God 25o Francs. No, of course Franks don't even exist anymore, but it was about 50 US dollars. So not good. It was a whole day's budget basically being stupid so tip don't jump the metro!. So we did go to the Champs Elysses, had my most expensive hot chocolate in my life even back then I think it was like five or six dollars. I was like…what?! [0:13:45-0:13:48] Hey but I don't know I just thought we should do that I guess. [0:13:50-0:14:00] And then we went to the Paris Opera House, which is beautiful. It was as built in 1861. [0:14:01-0:14:22] We missed the tour. I think there is like a free walking tour but we missed that. You'll find that we do that alot. We either get there just before it's closing or just miss it completely! I guess having a guide book would have been helpful. But hey ho as you do. [0:14:23-0:15:11] So we just walked around the Opera House. The Phantom of the Opera was it's inspiration for that play.Casey was insistence that we went to the La Maison of Victor Hugo so Victor Hugo's house because his dad was a huge fan and we found it. Like it's amazing that we found all this stuff actually. It was full on for us & we were still jet lagged & on not much sleep in our elephant hotel. But we found it and had a little tour around there, which is pretty cool actually. He was/is a very famous French poet and novelist who wrote Les Miserables. [0:15:12-0:16:12] And I think that was our day. So on our way back a friend of mine used to live in France. So she gave us a few suggestions of where to go and we ended up which finding this kind of divey bar. Which is always my favorite kind around the world to be honest, and we ended up getting super drunk on red wine. I honestly think I drank like 3 bottles myself! It was ridiculous. The next morning i looked at my journal, that's the great thing, I've always kept diaries or journals for all of my trips . So that's why I have I mean have a good memory too, but I have all the stuff kind of documented right which is very handy now that I'm finally getting my shit together and doing a podcast and blog but yeah. So when I woke up in the morning, I looked at my journal entry cuz I guess I tried to write something that night. Oh my gosh. It's just scribble! [0:16:12-0:16:21] I couldn't even decipher it myself. It was ridiculous! So we had a bit of a late start on our third day. [0:16:23-0:16:43] And we went to, we decided okay let's get our train tickets which again I advise get your tickets early, I mean now I guess you can book online, but if you don't book online kind of get your train tickets early or that day in the morning. [0:16:45-0:17:17] Things have changed now so you can book online. But then I also don't like being so fixed in my traveling, you know, so you can usually get a ticket in the morning. Anyways we got our tickets in the morning down to Nice cuz that's where my friend lived. So we wanted to go down there and another great thing you can leave your bags in all the train stations luggage for like 6 Euros now and that's great cuz you don't really want to be with trekking all over the place with your massive backpack. [0:17:19-0:17:47] So once we dropped our bags & got our tickets we decided we were going to head over to Notre Dame. Oh my goodness. And now that was just so sad that that got burned down cuz wow it was amazing. And again, that was our oldest ever building we had seen, it was built in 1163. I guess it started being built in 1163. [0:17:49-0:18:23] Wow, it literally blew me away. It was like, I mean the Gargoyles & just inside it was really kind of inspiring it was, I just I loved it! I mean they are going to rebuild it to similar the way it was as much as possible but it's a shame that many of you missed out. But those of you who got to see it you will understand what I mean. It was ya amazing. So we still had a couple of hours to kill when we were like, okay, let's go to a Pere Lachaise. [0:18:24-0:18:49] Which is a huge Cemetery in the 20th arrandisement of Paris and there's over like a million people buried there and even more people that are cremated there. And there are lots of famous people are buried there as well, like Oscar Wilde, Edith Piaf, Chopin, [0:18:50-0:19:41] but our main goal was to see Jim Morrison's grave. Casey was a massive Doors fan, I like them too, but he was a huge fan. It's January, so it's dark, it gets dark early and by time we got there, It's just before 6pm and they close at 6pm. So I managed to speak cuz you know, my French is okay, it was better back then when I had a better memory, but just to say "We are just going to take a peek kind of thing'. and he was like "Ok at your risk". So we go in, oh my God, like there's no way we're going to find it, it's huge, it's dark and we didn't have a flashlight or anything like that. So I like oh my God,& it is closing in 10 minutes, like literally. [0:19:42-0:20:10] And I tried to ask the guy and he just just pointed a finger like over that way… like okay, yeah sure. I mean there's a million people buried there. It's massive. I just looked it up and it's actually the most visited grave site in the world! Something like 3.5 million people visit every year. Anyways, so we were like let's just head that way. I mean it's a huge Cemetery, it's dark so we're kind of getting a little bit scared to be honest [0:20:15-0:21:01] because there's massive crypts and stuff like that. So you see this huge thing and you think someone's there and it's a statue or it's a gargoyle or it's you know an angel but in the dark it was kind of scary! All the sudden I could hear some music. I said "Case do you hear that? He's like, "yeah". In the far distance we could see this faint light, a very very pale light. "Okay, well let's head that way." Now the closer we the the louder the music got. And it was the bloody Doors,it was Jim Morrison singing! We are like "Okay let's just follow Jim!" We get closer & closer and then we can see the light it's candlelight. Okay, we thought This is so weird! [0:21:02-0:21:30] And we get to the grave and all around his grave & all the graves around his are covered in graffiti by The Doors fans and you know peace and love and all that stuff. Well there was this dude sitting on his grave & doing heroin, literally injecting heroin into his arm and he had brought the cassette recorder playing The Doors music and it was his candles. Like I guess this is like [0:21:32-0:21:42] kind of a perfect setting to see Jim Morrison's grave,I guess but it was it was pretty funny. Casey and I were just thinking WTF!? It was pretty funny. [0:21:45-0:22:11] Anyway, we're like, "Oh my God, what time is it?" Cuz we also have our train which is like $75 a train ticket. Like I said our budget was about that a day so couldn't miss it! We took some pictures and then had to find our way back out to the entrance which it was a mission in itself. So we finally get back to the gates where we came in, well they are locked! We're locked in Pere Lachaise…oh my god! [0:22:12-0:22:14] [0:22:15-0:22:25] First we get busted on the Metro and now we're locked in a cemetery with our train leaving in a couple of hours- awesome- like on the other side of Paris. [0:22:26-0:22:57] So we were what are we going to do? I'm looking around, well there's a tree and we can probably climb that tree and get over the gate cuz the fences or high there. Like probably about eight feet high at least. So we are just about to do that. Then I just had a little look around this corner and I found this little side gate that hadn't been locked yet. "Oh my God, Case I found this gate we can get out, but it had been locked but I could push it so we can kind of squeeze in. [0:22:58-0:23:03] But yeah, there we go. Do not get locked up in Pere lachaise, so get there before 6pm! [0:23:05-0:23:14] Anyways so we booked it to a little market and grabbed some more food for the train ride, cuz it was pretty long train journey, like 11 hours to get to Nice. [0:23:15-0:23:58] Got to the train station and we're like "Wow those were 3 pretty crazy days in Paris!" Needless to say my first impression of Paris changed and I really really loved it actually. I had heard people say the French, you know, they can be very snobbish. They don't like talking in English or they don't like French Canadians. But I think that's still valid. Luckily how I spoke French was more of a French accent rather than a Quebec accent which is handy. i mean I was fine the French I could speak there. They were really cool really nice, just the expense, it was very expensive, but we kind of knew that [0:23:59-0:24:07] Yes, we got on a train course. We got like cheap tickets so our seats didn't even recline. [0:24:08-0:24:13] Which is not good for 11 hours, and we just again walked miles that day. [0:24:14-0:24:20] So we got down to Nice in the morning and found somewhere to stay. [0:24:23-0:24:40] We just spent a couple days in Nice cuz my friend, she lived there. It's a sweet little Seaside town with a rocky Beach. It really reminds me of Brighton where I lived for 20 years in England. Actually. It could be the French twin of Brighton England- really cute. [0:24:42-0:25:00] So we just spent a couple days there, but if you're going for a beach holiday, it's not the beach to go to really, it's pebble beach not sandy beach like Brighton. We stopped in Marseilles. And then we also stopped in Monte Carlo. [0:25:02-0:25:24] And Monte Carlo is so cool. Oh my gosh, like talk about rich. There's Princess Stephanie's Castle there.The Harbor at the marina is just filled with super huge yachts. And basically this is like the millionaires Paradise right there. That's where they go to play in the posh casinos. So we did walk around a Casino. [0:25:25-0:25:29] And just like okay, We're just two really poor Backpackers from Canada with all these super rich people around us, so we didn't really feel too welcome there. [0:25:37-0:25:43] Yes, we were just there for a couple hours. And then cuz we're getting our train to Rome! [0:25:44-0:25:51] So we have now covered on our first destination Paris now we've covered [0:25:55-0:26:09] down to Nice, 930 km or 580 miles. So that's what we've got ticked off our list on our 30,000 mile Journey. We've gone just over 500 miles. [0:26:11-0:26:26] And of course when I say that 30,000 miles, I don't include walking around places either. That's just getting from 1 destination to another.It took me all day to figure out all of the calculations for this whole whole trip; the distances I cover. [0:26:28-0:26:33] And now it's time for Tam's Top Tips for Paris! [0:26:37-0:27:22] Okay, so tip number one for Paris is go in the offseason. You might not have to go in January like we did but even the shoulder seasons, Spring and Autumn, it'll be a lot cheaper, winter for sure will be the cheapest except around Christmas New Year's of course. But yeah, you'll save a lot of money on accomadation and flights. So that would be my #1 tip for Paris.
#2 tip for Paris is use the Metro. It's very easy to use & gets you everywhere you need to go in Paris. Do not hop the Metro like we did & get busted especially now that they have security cameras everywhere, but yes the Metro is the best & cheapest way to get around Paris.
[0:27:26-0:28:23] Tip #3 is don't buy anything on Champs Elysses, it's so expensive! I mean, hey if you can afford it go nuts and actually take me next time you go. I'll be your tour guide, no problem.
A bonus tip is I would do what we did if you're on a budget, just go to the market and and get food there like especially baguettes of course and cheese and red wine.
And as for solo female travelers, I felt really safe in Paris. I didn't have a problem there. I mean it helped that I spoke some French but many people speak English there. So I don't think it's a problem. You will find in my podcast, in my adventures that I tend to have done things that every other female travel blogger or podcaster, says not to do
[0:28:25-0:28:54] I have done and I'm still here. So maybe you can think of this podcast as what not to doas a solo female traveler, in some respects anyways. lol Ok that it is it for today's little adventure! We have hit the road which is awesome! So tune into next Thursday's episode when we go to Rome. All right as always safe travels…one road at a time.
If you would like a shoutout on my travel podcast then leave me a review on Apple or Stitcher (for Android users)
More Of My Travel Podcast Episodes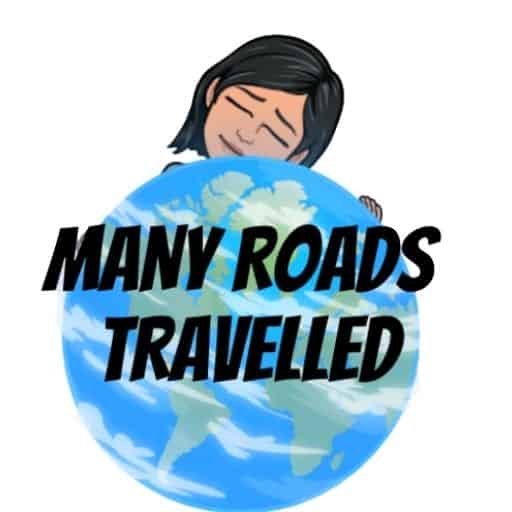 EPISODE 3
When in Rome!

Find out what we did in Rome for 2 days And what trouble (if any) we got ourselves into in Rome!
What Are Your Thoughts About My 3 Days In Paris?
Leave a comment below & let me know your favourite thing to do in Paris?