This post contains affiliate links and I receive a commission if you visit a link and buy something on my recommendation. Purchasing via an affiliate link doesn't cost you any extra, and I only recommend products and services I trust. All opinions are my own.
Last Updated on March 7, 2021 by Tamara Bee
2 Days In Rome (9 best things to do in Rome) S1E3
2 Days In Rome : Episode 3 Of My Travel Podcast
What is This Travel Podcast About?
Welcome to Episode 3 : 2 Days In Rome (Many Roads Travelled Travel Podcast)
If you love (female) travel or adventure travel than you are in the right place!
Join me on my 30,000 mile road to Africa! I travelled from Paris to Cape Town (& back up to Nairobi)
If you would like a shoutout on my podcast then leave me a review on Apple or on Stitcher (for android users).
Did you miss episode 1? Listen to the backstory of why I even when on this trip!
After stopping in Monte Carlo on our train ride from Nice, France we arrived in Rome, Italy at 730am.
With only 2 days in Rome we hit the sights!
This episode will take you on on an action packed 2 day intinerary to see most of the famous sites in Rome.
If you are looking for things to do in beautiful Rome then click here.
Best Places To See In Rome (and what I did for 2 Days in Rome) :
We then take the train to Brindisi and then the ferry to Patras Greece where we almsot got arrested!
To find out what happens listen to episode 4 when we are in Athens, Greece.
We have now travelled 1350 miles on my 30,000 mile road trip from Europe to Africa!
We stayed in a budget pensione in the heart of Rome (which I highly recommend so you can walk to most sites in Rome).
You can take the (cheap) metro to the Vatican City.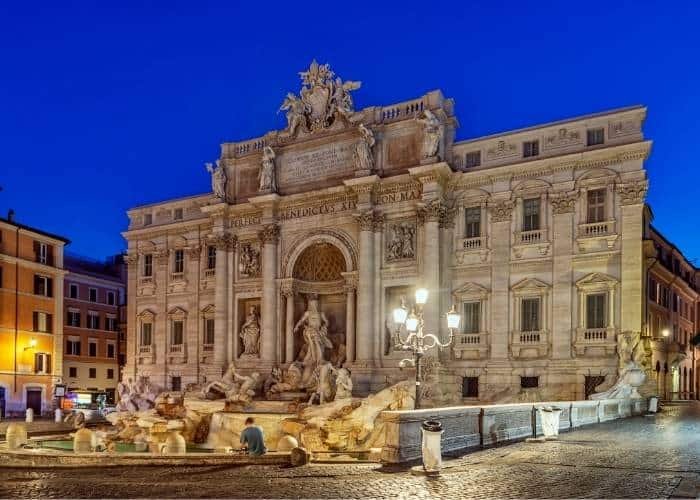 Don't Miss The Capuchin Catacombs While You're In Rome!
Subscribe to My Travel Podcast (so you don't miss a stop along the way!) Found on most of your fave audio apps like :

Transcription For Episode 3 of my (Female) Travel Podcast: 2 Days In Rome
Click Here For Full Transcription
[[0:00:01-0:00:06] You're going where? You're doing what? Are you crazy Aunt Tam? [0:00:13-0:00:56] Make sure you subscribe. Thanks Shae. Are you interested in traveling? Are you a solo female traveler who would like some tips and inspirations? Or what about adventure travel? Welcome to Many Roads Travelled, I'm Tamara and that is what I want to do for you is take you on the road with me from the comfort of your chair or bike or car or wherever you may be. We are going to start with my 30,000-mile road trip to Africa way back in 1993. So before the internet, Google Maps and cell phones when travelling really meant you're traveling on your own. Alright without further ado, let's hit the road! [0:01:05-0:01:42] Welcome to episode 3! Thank you so much for listening… you rock! So in today's episode, we're going to be spending two days in Rome & we've already covered over thousand miles on our 30,000-mile road trip to Africa, so well done you! If you are just catching this episode as your first episode you might want to go back to the first episode intro which gives you a little bit of back story of how I even went on this trip back in 1993. [0:01:44-0:02:34] Okay, so we've got the train from Nice with a little short stop in Monte Carlo and now we arrived in Rome at about 7:30 in the morning. Of course I didn't sleep on the train because we just had seats that you sit up in (no reclining) and it was freezing there was no heat on! So I mean night train journeys or bus trips are great for budgets because you save on accommodation, so if you're really good sleeper definitely recommended but if you're like me and not the best it kind of sucks because then you have to sleep when you get there. Which is what we did, we walked around & found a cheap pension and crashed for 5 hours and then we hit the roads of Rome [0:02:35-0:03:18] The first stop was the Colosseum and we've just kind of walked past it, because we were going to do that the next day and go inside and everything. So we walked passed it, it's huge. Oh my God, it's almost 2000 years old and it's in really good shape actually. Just I think the south side has been a bit destroyed because of earthquakes but considering it's 2000 years old and in the middle of a big city, it's pretty amazing that it's still standing but I will talk a bit more about that on day two. So we went from the Coliseum and we went to Capitolone hill which is one of the smallest hills of the Seven Hills of Rome. [0:03:19-0:03:20] So it's kind of between [0:03:23-0:04:12] the square and the Forum. I can't think of the square off the top my head sorry. And from there, we went to Trevi Fountain which is probably one the most famous fountains in the world and it's where you throw your coins in there, which I guess comes from: If you throw one coin in the Trevi Fountain, you will come back to Rome. If you throw 2 coins that means you're going to meet an attractive Italian, and if you throw 3 coins you're going to marry that attractive Italian! Apparently they collect a million euros from that fountain every year which they donate to Charities… that's crazy a million euros! [0:04:13-0:04:41] But yeah, it's absolutely beautiful Fountain. I'll probably be using beautiful a lot but I will try to think of different adjectives for you. But there is so much Beauty in Rome. We went from there… I think I probably just threw one coin; I can't remember to be honest. from there we went to the Spanish Steps which I think were built in the 18th century. [0:04:42-0:04:46] And they're in The Piazza Di Spagna. [0:04:47-0:04:57] And there's also another amazing (see I'm trying not to use the word beautiful lol) Fountain by Bernini, which I guess he built in 1627. [0:05:00-0:05:10] Then of course what you must do is get some pasta and gelato which is what we did. Oh my gosh ..belissima! [0:05:14-0:05:26] And that was about it, we were pretty knackered. We just decided we'd get up early the next day and literally tour Rome in a day. [0:05:27-0:06:10] So next morning we set out to the Vatican City. So we wanted to go to St. Peters Cathedral. So we hopped on the Metro, we paid (in my last episode you will get that joke) and ended up at St. Paul's! Ok this is wrong & we have wasted time already so we get back on the metro talk & finally get to St. Peters the right place and the Vatican City! Did you know the Vatican City is the smallest city in the world and they even print their own euros and print their own stamps and issue their own passports?! [0:06:12-0:06:23] And I think the borders are only like to 2 square miles. So basically that's like an 1/8 of the size of Central Park in New York City! Crazy eh? [0:06:24-0:07:02] Okay, so another theme that runs through our two days in Rome is that we seem to get everywhere a half an hour before they closed. Ridiculous! So we went okay, we have got to go see the Sistine Chapel first which was lucky cuz it was 12:30pm and the Sistine Chapel closes at 1pm. So luckily we got in there just before 1 pm but luckily they stay open till 1:45pm once your in. So we had time, we went to the Sistine Chapel Museum and obviously the [0:07:04-0:07:30] Sistine Chapel itself, which is where the Michelangelo famous painting the Creation of Man & The Last Judgment is. Wow. Wow. Wow. Wow, it literally blew me away. It's so lifelike. It's amazing it's the painting of God and man touching fingers and obviously called the Creation of Man. [0:07:31-0:07:42] But I guess Michelangelo didn't want to do it, but he didn't want to work on the Sistine Chapel because he was working on another statue and he always considered himself more of a sculptor than a painter. [0:07:43-0:07:53] I'm I guess the Roman Emperor in charge kind of made him so he ended up doing the Creation of Man & The Last Judgment. [0:07:54-0:08:12] But yeah, it's it's absolutely beautiful. And then the Raphael rooms are there. They're like huge frescoes done by other really famous Italian painter's like Boticelli, Rapheal. Aquino. [0:08:16-0:09:06] So as we didn't have a lot of time, we did miss the famous torso. I think it's Impala Torso by Bernini, so we missed that statue. So we kind of did the Sistine Chapel and then we went to St. Peters Cathedral. Now walking up Saint Peter's Square, it's huge and it has a really tall fountain in it. And then it's kind of surrounded in a semicircle of these very tall pillars and there are statues on all of those pillars. And then you walk up into St. Peters Cathedral and it literally took my breath away. Like I'm not even religious. I respect people's religion, I'm just not really religious myself, but I'm more spiritual like I do believe in [0:09:07-0:09:11] a universal or higher power. I just don't label it I guess. [0:09:12-0:09:13] but even [0:09:14-0:09:55] regardless of my religious beliefs, or lack of… Wow! I think it's the biggest Cathedral like Christian cathedral in the world. It is just amazing and I always thought how can mankind create and build such beautiful churches or mosques or sculptures and paintings yet religion, causes so many wars even and it's so divisive even now, it's a paradox I guess. [0:09:56-0:10:32] Anyways we walked into Saint Peter's church and like everything, every little detail, every sculpture, every stone, it's just so intricately carved and placed its pristine! It's amazing. We walked up the main aisle to the altar which is surrounded by loads of candles & there is a marble staircase that goes up for the Pope I assume. That's where I think every Pope has been buried is in this Cathedral, in the crypts below [0:10:33-0:11:08] I believe. It's kind of one of those places, the more you look the more you see. I just sat down and just tried to take it all in. Then when we were leaving I walked down this side aisle where there are lots and lots of different little altars and confession booths all along the sides of the cathedral. Then I just came to one really pretty side altar, I kind of felt compelled [0:11:11-0:11:51] or like I needed to or wanted to light a candle for my lost loved ones and say a little prayer or hello to them. So I did that and it was really moving I have to say, it almost brought a tear to my eye and then I saw The Pieta! Well, this is the most beautiful statue I had seen in my entire life and it still is! It is by Michelangelo and it's the statue of Mother Mary with a 'broken' Jesus on her lap. [0:11:52-0:12:02] That did bring me, that did make me cry it was so beautiful and so life-like. Wow it if you must if you go to St Peters, you must see La Pieta. [0:12:03-0:12:08] It's made out of white marble and it's just so beautiful. [0:12:10-0:12:21] So, yeah, that was our Vatican City little run around for a couple hours. We then got back on the [0:12:23-0:12:41] Metro and went back to the Coliseum and actually went in this time! It's almost 2000 years old, that's crazy and then there's 94 different entrances. [0:12:42-0:12:47] And I guess it used to be able to seat 87,000 people! [0:12:48-0:13:01] That is like Wembley for 2,000 years ago to have that many people in there?! Wow, and of course as you probably know that's where they had the Gladiators who [0:13:02-0:13:13] fought to their death. Then when you walk in, you see all of the mazes of where all the Gladiators & lions were kept. [0:13:14-0:13:20] However, nowadays no Lions, there's just about a thousand cats that live there. So smaller lions. [0:13:24-0:14:06] But yeah, that was just blowing my mind because again being Canadian like we don't have much building wise history, you know, because it's such a new country. I mean, obviously we have the Native American Indian history. And Canada is a beautiful, naturally beautiful country. I still think it's one of the most beautiful countries in the world for nature. So walking in, I think Julius Caesar walked in the Colosseum, but all of these people that have been there and sat there from 2,000 years ago and you're there now, it blows my mind. I love it. [0:14:08-0:14:17] Yes, I love lots of like historical places where I can feel kind of a connection through the generations. Yes, that does it for me. [0:14:19-0:14:40] As well as nature, those are probably my 2 favourite things I like. After that, remember we don't have a lot of time, we walked over to the Forum which is the oldest intact building from the Roman Empire in the world. [0:14:41-0:14:59] And it's where the ancient Romans held their religious and a public life like where they used to do their speeches and stuff. And then again, it's like imagining Julius Caesar walking down there and talking to the ancient Romans. It's kind of mind-blowing. [0:15:01-0:15:40] Then we went to The Piazza Novato, which is one of the largest and most beautiful of the piazzas' or squares in Rome and there's three big Fountains there, 1 by Bernini and then 2 from Della Porta, which is from the mid 1600s. That's what I love about Rome. We decided okay, we needed a little break and grabbed a gelato. Because gelatos just keep you going but there was no time, no rest for the weary, because we had to get to the Pantheon. [0:15:41-0:16:03] We thought that closed at 5pm. So we are like, oh my gosh speed walking through Rome and get there at about 4:30pm, no it closed at 4pm! But you can still walk around and we peered through some windows and could see it and everything and that is that was built-in [0:16:04-0:16:07] 126 AD. [0:16:10-0:16:21] Did I say the Forum? No the Pantheon is the best preserved building in Ancient Rome. And the Dome is actually bigger than St. Peter's Basilica. [0:16:23-0:16:35] Yeah, it's amazing. So ya the Forum is almost as old but no, it's the Pantheon and that is definitely the oldest and best preserved building in all of ancient Rome. [0:16:36-0:16:43] So we missed going inside but like I said, you can still see it on the outside and that's what I love about Rome, or all of Italy, I have been back a few times since. [0:16:48-0:17:35] Is that just walking around the city you just go around a corner and like Woah! There's a massive statue or beautiful fountain or this, you know this incredible huge square. That's what I mean, you can literally just spend a day or two or however long you want just walking around and not actually going into the places you want to see or do, although I recommend doing that too. But you know, you just sit and grab some pizza and have some pasta, gelato and just soak in the energy and people watch, I love people watching & just chill out. So, although we did not have time to chill out then anyways. [0:17:36-0:17:47] Because we wanted too, there was one more thing on our list, I don't even know how we found out about this place, but it's called the Capuchin Crypt. [0:17:48-0:17:58] And it's below this small Church, which is called, let me try and say it; Santa Maria Del Capuzine Cappicini which is [0:17:59-0:18:28] Near the Piazza Barberini. I love Italian. I think I can speak it but I can't well a few words. Again remember no guide books, and it's 1993 so no Google, no internet and like I said before, we didn't even have a guide book for Europe. So I think it's pretty remarkable that we found all these things without I don't think we even had a map. Although we must have picked up a map of Rome from somewhere. [0:18:29-0:19:27] But anyways we wanted to get to this crypt. Of course, it closed at 6pm. I think it was like 5 pm now. So we had no idea where it was, but we found it. We got there at 5:30pm. So you go in and down this small, dark narrow staircase & then into a small hallway, and there's about six rooms, I think it's three on each side and it's just full, like it's decorated with the Capuchin monks' bones that have died there. So I guess there's over 3,700 bodies. So like a million bones I guess, but like one room would have just be skulls and it's decorated. So it's kind of weird but it is it looks pretty cool. And then the next room would just be like arm bones and then leg bones or hip bones. [0:19:29-0:19:31] So each room was very different, differently decorated and they had different bones. [0:19:33-0:19:48] But yes quite, very, very unique shall we say & a little bit eerie, and I've never seen anything like it since really. I recommend checking that out too. It's called the Capuchin Crypt. [0:19:50-0:20:09] Yeah, so that was pretty much our day I think. At about 7 in the morning, we had gone, before we set out on our site tour that we've done, we bought our train tickets to Brindisi, Italy & our train left about 11 at night. [0:20:10-0:20:33] So we did our usual and got some groceries for the train ride and just kind of got on the train at 11pm. And then we thought we found this nice compartment. Sweet! And we could lay down, which was great but about an hour and a half later, the conductor came in and in Italian told us, we're in first class so we had to move. [0:20:34-0:21:04] And of course we couldn't find another compartment because, you know, we had been going for a couple of, almost 2 hours. So anyways, we finally found another compartment with just one guy in it. Could we sleep? No, we could not! A) Because it was freezing again. I don't know what I guess they didn't use heat in January in Europe at least on the trains, and B) people just kept opening up the door every two minutes looking for seats, right? So again, no sleep. [0:21:06-0:21:15] So we got to Brindisi, I think it was about an 8 Hour train ride. We got to Brindisi in the morning and went to buy our Ferry tickets because we're going to Greece. [0:21:16-0:21:26] That didn't leave until night time and we were exhausted. So we literally found a park, got our sleeping bags out, and slept on park benches for about 4 or 5 hours. [0:21:29-0:21:45] Anyway, so we got on our ferry. We found this compartment it was sweet. We were like, oh my God this is awesome. And we slept the whole Ferry Crossing which was about 8 hours or so. I'm not sure maybe it was longer. I think it was 10 hours or something. [0:21:47-0:22:00] We felt refreshed. We finally had a good night sleep. Awesome. We were in Petras, Greece. We were almost docked; we hadn't quite arrived yet. And we get [0:22:01-0:22:06] the conductor, no it's not a conductor on the ferry, maybe the captain? I don't know. [0:22:07-0:22:17] The Greek Captain went ballistic and he's like you're in first class. You got to pay first class and we're like "But what we didn't know that we did". Anyways, the police are called! [0:22:18-0:22:31] You're going to have to find out what happens in next week's episode and hear about what to do in Athens for a couple of days. However, before I go.. [0:22:34-0:22:40] And now it's time for Tam's Top Tips for Rome! [0:22:43-0:23:14] So tip # 1 for Rome is go in the off-season. It's cheaper for flights and accommodation as well as most importantly less people. So if you go in Winter, that's what I would do if you're on a budget, but also the shoulder seasons Spring and Autumn are also good. All right Tip #2 We heard loads of horror stories about Rome that we're going to get our bag stolen blah blah blah. Again maybe because we were there in January, [0:23:15-0:23:23] but, I felt safe the whole time there and its like any big city, there's dodgy areas. So just avoid those areas. [0:23:24-0:23:42] Also, you can kind of walk around most of the sites in Rome except for the Vatican City and then you just jump on the Metro, that will save you money as well. They're pretty easy to navigate. Obviously with Google Maps now it won't be quite as difficult as it was us trying to find places. [0:23:43-0:23:58] There's also you can join to tours, walking tours. I'm not a huge fan of those. I like to do things in my own time at my own leisure, but if you're into them, then definitely you could do a Rome walking tour and you learn much more of the history of the places as well. [0:23:59-0:24:22] Tip #3 is regardless of your religious beliefs, you really, really should go to the Vatican City because St Peters and the Sistine Chapel, just for the art and to get the feel of the place and the beauty of the structures. It's definitely worth it. I mean I loved it. [0:24:22-0:24:32] Bonus tip, you have to try gelato. I say at least one gelato a day! And have Pizza and Pasta, of course! [0:24:33-0:25:09] And for solo female travelers, like I said just stay out of the dodgy neighborhoods and always kind of look more like a local as much as you can. As in don't have your camera hanging around your neck. Always bring a Daypack, that's one of my tips for traveling. Is bring a day bag and just bring what you need for the day rather than carrying your big backpack. And again, train stations are great to leave your packs if you're getting a late night train, so you don't have to pay for accommodation. [0:25:10-0:25:42] And then at night time if you are bit worried about walking around, just jump in a taxi or an Uber. Okay. Well, I guess that is about it for my top tips for Rome. Thank you once again for listening and if you could leave me a rating or a review or even a comment like heh if you've met me throughout my trips say hi on iTunes. Once my website is up and running depending on when you listen to this, it probably will be in the next few days. (It is!) [0:25:44-0:25:50] Then you will be able to comment on there too, and even you know, or ask me things about traveling not a problem. [0:25:51-0:25:54] Okay until next Thursday. [0:25:55-0:26:09] We will see you in Athens. All right, and like I said we have covered about 1,500 miles so far. So awesome. Okay until next time safe travels…one road at a time
VIDEO: What To Do In Rome For 2 Days (S1E3)
More Travel Podcast Episodes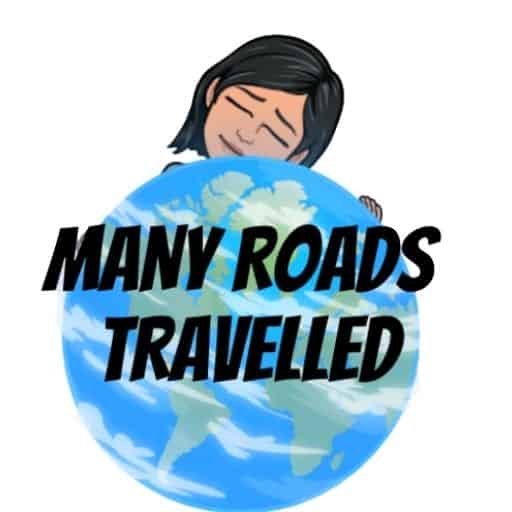 EPISODE 4
It's All Greek To Me!
Find out what happened with the Greek cops after we got busted on the ferry. Plus 2 days in Athens & ferries to Crete & Rhodes.
Let Me know You're Fave Place in Rome In The Comments Below