This post contains affiliate links and I receive a commission if you visit a link and buy something on my recommendation. Purchasing via an affiliate link doesn't cost you any extra, and I only recommend products and services I trust. All opinions are my own.
Last Updated on March 7, 2021 by Tamara Bee
Find Out How I Went On This Crazy 30K Mile Road Trip To Africa
Travel Podcast: Episode 1 – Introduction & Why I Went On This Trip To Africa
Answering the 5 W's Of Why I Decided To Start My Travel Podcast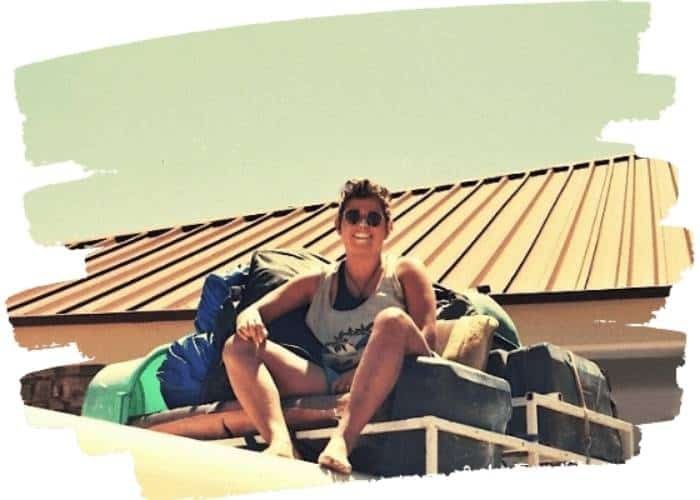 What Is Your Travel Podcast About?
I want to take you on my road trips around the world so you can get a real sense of what it's like to travel/backpack, especially as a solo woman traveller. (No Instagram filtered to f**k photos here! lol).
Series 1 is kicking off with my first backpacking trip way back in 1993! So you will also get to time travel too! However, I give you up to date tips on each episode for when COVID 19 ever ends!
It is chronological order, and each episode is about one destination.
This trip to Africa covers over 30 000 miles, lasted 16 months (then I moved to the UK) and we go to 25 countries!
Where Can I Listen To Your Podcast?
You can listen to it right here! Or I can be found on most audio apps like:

When Do New Episodes Come Out?
Every Thursday a new episode (& destination) is out! So make sure you subscribe on your preferred listening app so you don't miss a stop along the way!
Why Did You Start Your Travel Podcast?
Several reasons really.
All of my friends (and many people I have met) have told me I need to write a book but I would have to write many books to cover all of my travels! So I thought why not start a travel podcast instead, especially as I love telling travel stories.
I hope that I can offer travel advice to solo women travellers and inspire them (and you) that it's never too late to live your travel dreams! You just have to do it!
I also hope to inspire people who have chronic illnesses (like myself) and disabilities that you too can travel!
My motto is…
"You are going to be sick wherever you are, so you might as well be on a beach, in the jungle, up a mountain, or sightseeing around a new city than stuck at home!"
Doing what you love usually makes you feel better too!
And lastly just to entertain you with my travel stories and adventures! Especially now when most of us are stuck in isolation, this way you can still 'virtually' travel with me!
How Did You Decide To Go On This Epic Africa Trip?
Well you are just going to have to listen to this episode! 😉
HINT: It wasn't my bloody idea and I didn't leave solo (although I did end up solo travelling after a few months).
Don't forget to subscribe to my podcast and please leave a rating and review please!
I give a shoutout of my favourite review on every episode!
See you next Thursday!
You can find all 16 episodes on the aps – I am working on the blog posts for each episode as fast as possible!
Until then safe travels…one road at a time!
Tamara x
VIDEO: Intro To My Solo Female Travel Vlog (& Travelling With A Chronic Illness) : S1E1
The Raw Transcription For This Travel Podcast Episode
Click Here For The Transcription
"You're going where?! You're doing what? Are you crazy Aunt Tam?".
Are you interested in traveling? Are you a solo female traveller who would like some tips and some inspiration? Or what about travel adventure?
Welcome to Many Roads Travelled, I'm Tamara and that is what I want to do for you is to take you on the road with me from the comfort of your chair or bike or car…wherever you may be.
We are going to start with my 30,000 mile road trip to Africa way back in 1993… so before the Internet, Google maps and cell phones when traveling really meant your travelling on your own!
Alright without further ado let's hit the road!
Alrighty let's do this! Woohoo my 1st episode of my travel podcast. First up thank you so much for listening and thank you to all the people who subscribed and downloaded my trailer already: you guys rock!
OK so before we hit the road I just wanted to do a short intro, so you know we kind of get to know each other better and answering the 5 w's of my travel podcast. The who, what, where, when and why as well as give you a little back story on how I even went on this crazy 30, 000-mile road trip to Africa despite that I don't drive or had a car because trust me it was not in my plans, that is for sure!
Let's crack on with who am I? I'm Tamara, I just turned 50 recently (I Know half a century!) I'm a Canadian Brit and I have been travelling for 30 years and have been to 76 countries so far.
Right next one who is this for? OK so obviously it's for solo female travellers like myself (Hey my fellow travel sisters shout out!) but it's also a for anyone who loves travel, travel adventures and travel stories because I have plenty of those!
OK let's move on to What? Well hello it's a travel Podcast but I'm also working on my website as well as a YouTube channel so I will cover all 3 mediums audio, video and the written word. So you will able to find me at ManyRoadsTravelled.com and same for my social media just search for many roads travelled. That's 2 l's for my American friends out there (in travelled).
All right next up Where? Where can you find my podcast? You can find me on my website or also any Podcast app like Itunes, Spotify, Stitcher, Radio Public, Google podcasts, Soundcloud, I should be pretty much everywhere you can listen to podcasts.
What's next/…. When?! It's every Thursday! A new episode every Thursday so now you can think of Thursday as Tams Travel Thursday. 😉
And finally Why? Probably the most important. Well there are several reasons why. The 1st 1 is throughout the year's people I meet and of course my friends, but people who I have met we start chatting and travel comes up so I tell them 1 or 2 of my travel stories and they have all said "You should write a book!" and I say "oh my God I know that's what people tell me". Although it wouldn't be a book it would have to be an encyclopedia of books! So I thought well why not do a Podcast instead so here we are!
Now another reason is you know with Covid 19 everyone's in pretty much lockdown although Europe's opened up a little bit. I thought you know why can't I take you on my past trips instead, giving you insight into what a travelling is really like as a solo female traveller but also to show you how traveling has changed throughout the decades that I have been travelling.
Because as we all know that traveling might never be the same again to be honest. Just down to flights you know whether they're going to have half empty flights so the price of flights are going to go up, how it's going to affect accommodation and travel quarantines. All of that – it's a whole new ball game!
But it was also a different ball game when I started traveling back, like my 1st ever big backpacking trip was back in 1993 and that was before the Internet before cell phones Google maps all that jazz.
And trust me it was much much different than now. That's why I thought I would do my Podcast in series and kind of take you on my trips with me one series (trip) at a time.
So each episode will be about 1 place and I'll give you like 3 of Tam's top tips about that destination at the end of each episode. So you're getting some education on there too as well as entertainment.
Another reason why that I would love to inspire females to travel solo that they can do this too! You know said I just turned 23 when I left for my African journey with no clue to what I was doing, I mean I didn't even have a guide book!
It was just ridiculous! So you could do it whether you're introvert or extrovert you can do this… you know when the world opens up back again.
Then I guess the with last reasons is also to inspire people with chronic illnesses or disabilities that yes you can still travel too. I have a very rare blood illness ..I'm actually very famous in the blood world apparently and it affects me daily with inflammation and pain throughout my body but it can be severe as well, it's destroying my tendons, my connective tissue in my fingers and my knees. I have had 6 operations on my fingers already and a couple on my legs. It also causes really bad abscesses which turn into staph infections and then that has turned into septicemia. So my body has almost killed me 3 times where I ended up seriously ill in hospital for weeks 3 different times. so what I'm saying is if I can do it you can do it despite whatever might be ailing you, because my motto is if you are going to be sick, you might as well be sick somewhere that you want to be rather than your apartment or house.
I found that generally the more active I am, the more I'm doing something and when I'm somewhere that I love because I love traveling then the healthier I am. So if you do get sick then just stop, you just rest for as long as you need.
And wherever I've been around the world, people are kind generally, despite what you might hear about the world in media and stuff like that. People are kind, and people usually have always looked after me whether that be locals are other travelers and I tend to stay in smaller places like family guesthouse so yeah they will help you always. So get out there (when we can again) and see the world coz it's a very beautiful place!
Also one last reason, I have listened to many other travel Podcasts and there's some really awesome ones out there that's for sure but I haven't really heard any that takes you from A to Z all in one go. But rather they are like here is an episode about Edinburgh, here's an episode about Madrid. Because I've got such long road trips (despite not driving or having a car), they are journeys! I prefer to travel through a place rather than just to a place if that makes sense? And that's what I want to do, is to bring you along on my trips, and obviously we will also be travelling back in time too.
But I was thinking for my next series I will do my most recent trip which was a month in Central America to 6 countries and yes of course by road, which I just got back March 4th 2020, 2 weeks before the lockdown. I was super lucky to get that trip in and it's an amazing place! I thought it would be a good contrast to show the difference from this 1st series about the African trip and my 1st backpacking trip in 1993/94 to my most recent trip in 2020 and how much travelling has changed.
Also because I like traveling by road and water, I think we all have to do that now I guess it's now called green traveling. Public transport and hitching is much better for our planet than flying everywhere. Like I meet people and they say "Ya I flew down" I'm like why it's like 6 hours on the train! Why didn't you just get the train? I think you learn and really get a feel about the place is when you you act like a local right and that's kind of what I love doing the most with traveling.
OK so now let's just get into the back story about how I even went on this crazy ass African trip in the 1st place! I had just been out in Banff Alberta for a year, I had done 2 years at uni and I decided to take some time out, there was some stuff happening behind the scenes on a personal level and I was like I am out of here! I looked through some of my Dad's ski brochures (no Internet remember) and applied for a few jobs at hotels in Alberta and British Columbia. I got a job at the Banff Springs Hotel so I stayed there for a year & had an amazing time!
I came back home to Ontario and was saving up my money, I was working 2 jobs bartending basically working my butt off and saving. My plan was I was going I didn't even know if it existed but I was going to create it if it wasn't. I was going to go to the Caribbean islands- and yacht hop or hitch 7 just go around the islands…I thought that just sounded awesome.
It must have been some time in autumn 1992 I was working and a friend of mine who I hadn't seen in about 5 years Casey, he came up to the bar (he was pretty drunk) and asked " Hey Tam what are you doing?" I said I am taking another year off uni. What about you? He said "Me too I want to go from Paris to Cape Town by land or water."
I said great but that sounds nuts and I tell him my plan and he said "I think you should come with me to Africa!" I said no, no, no I don't think so! So he said "let's meet up for lunch next week, chat & have a catch up". So we met up and he was you know really selling me on this African trip and I said Case like I don't wanna do that I am going to yacht hop in the Caribbean. He said "listen I got this book its a Lonely Planet Africa On A Shoestring, he goes just borrow it for a bit let me know what you think & gimme call in a couple weeks."
So I was like OK fine , so you know of course I go home and start looking through stuff and reading it for a couple of weeks coz it's a v thick book –about 3 inches or so. So a couple of weeks later I call him back and say Oh for God's sakes when do we go?! He said he was planning on leaving in december but I said I won't have enough money until mid January. He said " OK I'll wait for you that's fine"
So there we go, that's how I did it , that was literally my preparing for the trip! You know when there was no internet, things were a lot harder to look up. You couldn't just Google things to do in Kenya or whatever. Also he only had that guidebook for Africa, we had no clue what we're doing in Europe. We flew from Toronto to Paris and that was it, we knew nothing, we had no guidebook & had no idea how we were getting to Africa from Europe..it was basically nuts !
OK well you are going to have to tune in to the next episode to hear the beginning of the trip in Paris!
Alright thanks again for listening. I hope I you know me a little bit better and kind of know what to expect from my Podcast. I would love it if you could download and subscribe… that would be amazing & if you really want to make my day, you can leave a review or a rating on I tunes…I would be super happy! 
OK until next time save travels one road at a time ….
What Did You Think Of My First Travel Podcast Episode?
Leave me a comment below on your thoughts on this ep. Or if you have any questions about solo female travel or travelling with a chronic illness/disability then please do.
Next Travel Podcast Episode: The Adventure Begins In Paris!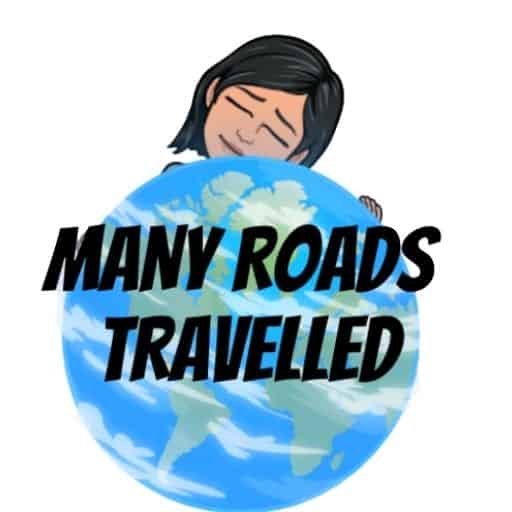 EPISODE 2
Paris Baby!

Let the adventure begin! Find out what we did (and you can too) in Paris for 3 days!